CONDIMENTS ETC.
HANDS UP WHO'S GOT A FRIDGE FULL OF POTS AND JARS?
Let me loose at a farmers' market, and I will invariably end up with at least two chilli-jams and a random chutney! Happy times, people.
Ah, yet again, the solution here is in the past.
When did we decide we needed upside-down plastic squeezy bottles? It probably ages me, but slapping the bottom of a ketchup bottle is surely part of the fun?
Happy to say that Heinz ketchup and HP sauce are both still available in glass bottles - you just need to keep your eyes peeled.
And there's a load of fancy 'artisanal' sauces, also sold in glass - Stokes, Tiptree, The Foraging Fox (seriously) to name just a few.
Too many chilli-jams, and too many pots of peanut butter! Again, this isn't hard. It's more about what to avoid that what to pick.
Honey in squeezy bear shaped bottles - cute, but no. Pip and Nut - gah - such a shame - but no.
I'm trying to up our game and wean us off regular Marmite (owned by Unilever - not great) and onto the one made by Meridian (much better, and no plastic lid).
Peanut butter choices are all about avoiding palm oil. Meridian, Biona and some of the Whole Earth varieties are good. ALSO, if you have a Nutribullet, you can make your own!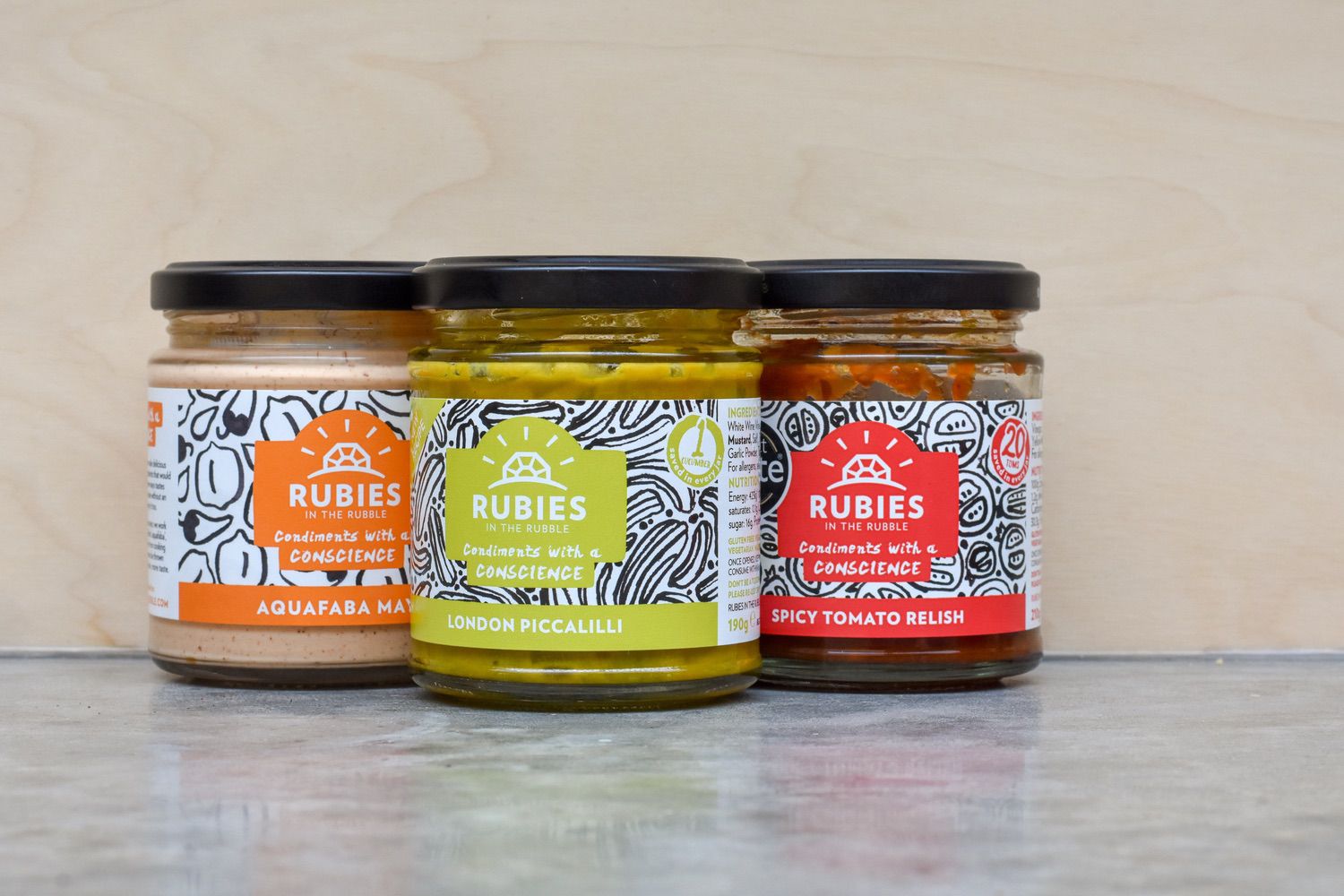 This one gets a special mention.
If you're into sauces and condiments (yep) and keen to fight plastic waste AND food waste (yep yep), then go out of your way to find Rubies in the Rubble sauces.
The products - sauces, vegan mayos and chutneys - are made, using surplus produce - wonky fruit and veg that would have otherwise ended up in landfill. I don't think there's a more sustainable way to get your condiment kick.